Burke Law PLC adheres to one business philosophy: service.
We believe that timely attention is the hallmark of quality legal service, and we apply that guiding principle to all of our dealings with every client.
We collaborate with clients to find the most practicable solution by developing effective legal strategies.
If you want to learn more about Burke Law PLC, please feel free to contact us today.
Burke Law, P.L.C. offices are conveniently located in Old Town Alexandria, allowing clients residing in the District of Columbia, Maryland, and Virginia to conveniently meet with Geoff Burke for experienced legal services. With a focus on security clearance and employment law matters, the firm has represented individuals before the Department of Defense and the United States intelligence agencies.  Geoff Burke frequently litigates cases in state and federal courts in matters involving complete and total losses following a personal injury, Magnusson-Moss warranty violations, EEOC litigation, insurance disputes involving bad faith, contract disputes, claims for workers' compensation, matters involving permanent and total disability, lemon law claims against automobile manufacturers.  In many instances beyond the listed practice areas for which Geoff Burke is regularly retained to represent individuals in Northern Virginia and Washington, DC, Burke Law has assisted individuals in resolving atypical, unique, and complex matters surrounding civil disputes. Resolving criminal offenses with unique plea agreements or trying cases before a jury to acquittal is also the hallmark for which Burke Law is known in the region. Whether a criminal defense or civil prosecution is in order, contact the law offices of Burke Law PLC today for a consultation and obtain the experience needed to counsel you on obtaining the best outcome possible.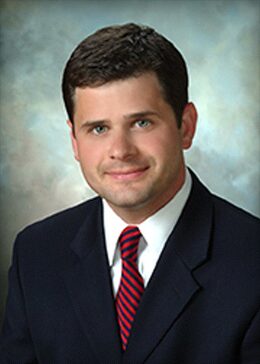 When security clearance eligibility is challenged, government contractors and federal employees throughout the region rely upon Mr. Burke's experience and knowledge to promptly address security clearance concerns. Mr. Burke is a skilled attorney representing individuals with security clearance concerns throughout the United States and abroad before the Department of Defense Office of Hearings and Appeals, before the U.S. Intelligence Agencies, and the Department of Energy.    Individuals seeking to favorably resolve issues related to their eligibility to maintain or obtain a Top Secret, Secret, or Confidential security clearance in the region are encouraged to Contact Burke Law PLC for an initial paid consultation.
Mr Burke is admitted to practice before:
Work Conserving Virginia Real Property
After graduating from Wake Forest University School of Law, Mr. Burke, as an agent of the Commonwealth of Virginia, purchased private real estate throughout Virginia to conserve rare and endangered plant and animal species. Mr. Burke oversaw all phases of real property acquisitions. He also partnered with various networks of real property specialists, land surveyors, appraisers, and environmental assessment organizations to ensure targeted rare natural conditions in the commonwealth were successfully preserved and protected throughout Virginia in perpetuity.
Work Experience in Federal Legal Forfeiture
Mr. Burke's experience working complex money laundering and asset forfeiture cases for the Federal Bureau of Investigation (FBI) and the U.S. Secret Service (USSS) provided Geoff Burke with intimate knowledge of the asset forfeiture programs of the United States government. When dealing with an asset forfeiture action against your property, Mr. Burke immediately provides quality legal advice and dedicated representation to defend against criminal, civil, and administrative forfeiture actions against your property. Mr. Burke is available to challenge administrative forfeiture actions brought against your personal property by the U.S. Postal Inspection Service, the FBI, the USSS, the Drug Enforcement Agency, and all of the remaining agencies comprising the Department of Homeland Security and the Department of Justice.
Work for the 9/11 Victims Compensation Fund
Mr. Burke administered the 9/11 Victims Compensation Fund (VCF) at the Department of Justice. In this position, Mr. Burke processed eligibility determinations and payment awards to first responders, residents, and decedents who suffered a qualifying physical injury while responding to or residing within areas made hazardous by the 9/11/2001, terrorist attacks on New York City, Washington, District of Columbia, or Shanksville, Pennsylvania.
Professional and Knowledgeable
I interviewed several lawyers, Geoffrey came with the highest of recommendations. I hired Mr. Burke to represent me and I greatly appreciated his knowledge and support through the process. I would recommend him for your legal needs. Very professional and knowledgeable.
Excellent Lawyer
I retained Geoff Burke for a security clearance appeal back in 2017. Geoff is extremely intelligent, has a great deal of experience in security clearance processing, and provides spot-on analysis. I would highly recommend his services to any individual seeking this type of advice. Because of Geoff, I was able to retain my clearance.
Highly Recommended
I was sued and hired Geoff to represent me in my lawsuit. He represented me diligently, was incredibly professional, and highly knowledgeable! I would certainly recommend him and would use him again.